Riversweeps is a number one choice for players who know the real online gambling thrill. So join now and play Riversweeps at home!
Riversweeps Casino caught the eye right after its launch. There are many reasons why players love having their gaming sessions here.
First of all, it's the security guarantees. Riversweeps uses cutting-edge technology to protect players from privacy breaches. Then, there are bonus opportunities, which are abundant on Riversweeps. Finally, players also love gambling on Riversweeps due to the vast selection of games. And that's what our primary focus will be in this blog.
Today, we will review the top 5 gives you can find on Riversweeps. We will also share some recommendations to increase your chances of winning when you play Riversweeps at home! This will include tips on how to plan your gaming session and how to receive bonus money on Riversweeps (spoiler: we will teach you how to get free $10 play for Riversweeps at home!).
Without further ado, let's get down to business!
Play Riversweeps at Home: Top 5 Games
Riversweeps is famous for its top-notch games. This casino offers a variety of genres, so we have decided to provide a list of games that represent different categories. This way, every player can pick the one that suits their preferences better.
Riches of East
If you are a fan of slots, Riversweeps is undoubtedly the best choice you can go for. One of the most popular Riversweeps' slots that pay real money is Riches of East.
Riches of East is an oriental-themed game featuring 3D symbols. This slot is played on 5 reels and offers 10 pay lines. Riches of East also offer 2 special symbols that are scatter and multiplier. Thanks to the scatter feature, if you manage to land 3 scatters in one spin, you will get 12 free spins.
Totally Wild
Totally Wild is another top-tier online slot offered by Riversweeps. This animal-themed slot was developed by Novomatic in 2018. It is played on 5 reels and offers 20 configurable pay lines.
Totally Wild features colorful visuals and is packed with various animal characters, including monkeys, leopards, frogs, etc. The slot also offers free spins, autoplay, and gambler features.
The gamble feature allows players to double their winnings potentially. The Return to Player (RTP) rate of Totally Wild is set at 95.33%.
https://www.youtube.com/watch?v=lggaVibV9V0&ab_channel=RiverSweeps
If you want to learn more about other slot options, you can have a look at this detailed guide on River Monster slots.
Fireball Keno
If you are not into online slots, worry not. Riversweeps is packed with other different genres. One of them is keno.
Fireball Keno is a top representative of this subgenre of online gambling. This fiery-themed game offers quality graphics and gameplay. In addition, the rules for Fireball Keno are quite simple.
You choose a minimum of 2 and 10 numbers from a possible 80 figures. Then you press the 'play' button, after which the winning numbers are drawn and revealed randomly. The more winning numbers you guess, the higher your profit is.
If you love fiery themes but are not precisely into keno, you can go through this article on Inferno real money slots.
Ducky Powerball Keno
Ducky Powerball is another great title from the keno genre. Unlike Fireball Keno, this game offers bright and relaxing visuals. So if you are not into fiery and dark themes, you might opt for Ducky Powerball Keno.
The rules for Ducky Powerball are the same as for Fireball. There are 80 numbers to choose from. You get to pick up to 10 digits. After pressing selecting the numbers, the drawn figures are displayed on a separate winning line.
Ocean Monster
If you are more into fish games, then you might want to check out Ocean Monster on Riversweeps. Ocean Monster is one of the best fish table sweepstakes online. This online arcade-style game will allow you to get a top-notch interactive gambling experience.
While playing Ocean Monster, you will have to shoot at fish using a cannon. Ocean Monster features various 3D fish characters. The value differs for each character, so you will need to pick and aim at the ones that fit your gaming plan.
Play Riversweeps at Home and Win Instantly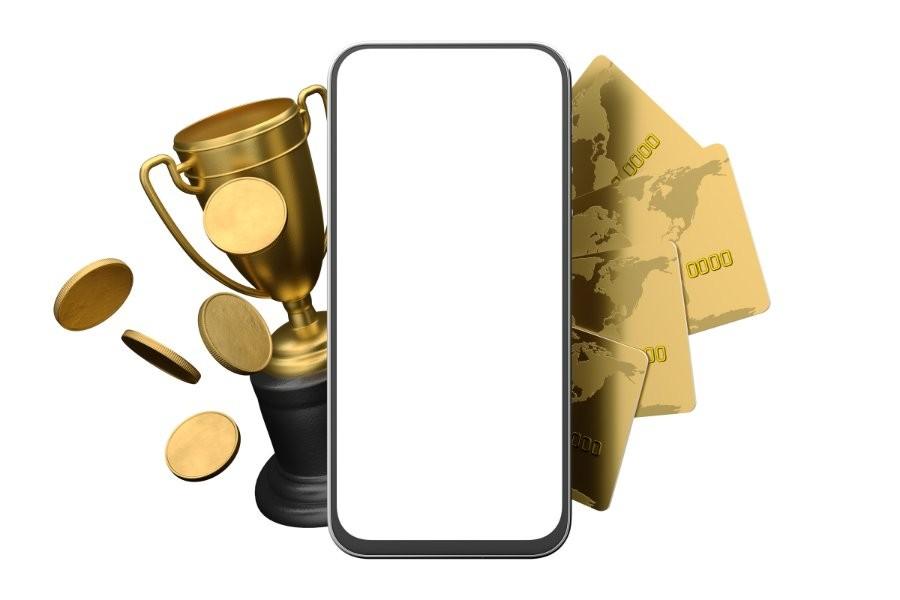 When you play Riversweeps at home, there are a couple of things you can take into account to increase your chances of winning.
First of all, we need to point out that most of the online gambling titles are games of chance. This means that the outcome is generated randomly, and the player does not influence the result.
However, there are also skill-based games where you can develop different strategies and improve your results over time. One such example is Ocean Monster, which we have recommended above.
Another thing to remember when you play Riversweeps at home is that you always have to set a budget before starting your gaming session. This will help you not to lose control and inflict financial losses on yourself that you cannot afford. So determine your gambling session budget beforehand and try to stick with it.
Finally, we recommend taking advantage of every bonus opportunity when you play Riversweeps at home. This, first of all, concerns in-game bonuses. For example, free spins that you may get while playing online slots. But this also concerns general online casino bonuses too. Let's discuss one such promotion, namely free play Riversweeps, which comes in the form of a referral bonus.
Free $10 Play for Riversweeps at Home
One of the most common promotions that you can find on online casinos is a referral bonus. And when we are talking about the most generous referral bonus, we mean the one offered by Riversweeps!
Riversweeps referral bonus amounts to USD 10. The rules for activating free $10 play for Riversweeps at home s the following: when setting up an account, you need to indicate a referral code that you may get from a friend who is already a Riversweeps user. Then, after you finish setting up an account and deposit a minimum of USD 20, you and your friend will get USD 10 bonus money, respectively.
In order to claim the above-discussed referral bonus and play Riversweeps at home, you can register an account on BitBetWin online casino, which offers the Riversweeps platform.
Follow the instructions provided above on free play Riversweeps and claim your free credits!
FAQ
If you want to learn more about how to play Riversweeps online, keep reading and go through our short FAQ!
Can I play Riversweeps online?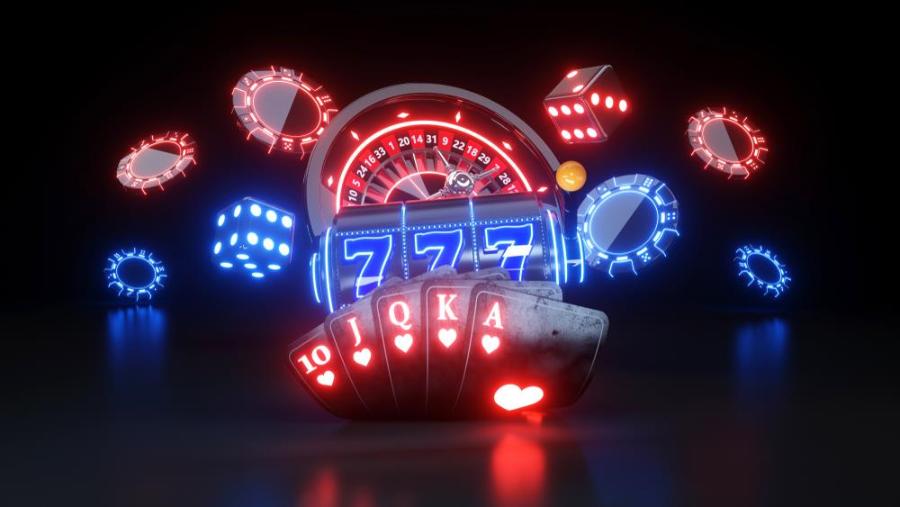 Yes, you can play Riversweeps online. Riversweeps is an online casino that can be accessed from various devices. This includes both PCs and mobile phones. This type of convenience allows you to play Riversweeps at home or at any other place.
Speaking of mobile gambling, we recommend checking out this excellent guide on the best mobile casino bonuses.
What are the best games to play on Riversweeps?
Some of the best games to play on Riversweeps include Totally Wild, Riches of East, Fireball Keno, Ducky Powerball Keno, and Ocean Monster. In addition to the listed games, you can also try out such titles as Hook a Duck, Hot Chance, El Toro, Lucky Bowl, and Tiki Island.
How do you get free money while playing Riversweeps at home?
There are many ways to get free money while playing Riversweeps at home. First, you can activate a referral bonus upon registering and get free play Riversweeps. Then, when you top up your account for the first time, you will become eligible for a deposit match. Keep in mind that the deposit match can be activated for your second and third installments too.
How to win on Riversweeps?
If you are playing skill-based games on Riversweeps, you can try to develop your unique strategy. This will help you to plan your game according to your skills and make the most out of your gaming session when you play Riversweeps online casino.
How can I add money to my Riversweeps account?
If you want to add money to your Riversweeps account, you can sign in to BitBetWin, pick the Riversweeps platform, and then deposit money using crypto. In order to carry out the transaction, you will need to have a crypto wallet or an account on one of the crypto exchange platforms.
Conclusion
To sum up, Riversweeps has a variety of genres to choose from. All the games offered by Riversweeps are of top quality, but we tried our best to come up with a list of the best 5. We do hope that you found our list useful and decided to play Riversweeps online casino.
If any of the recommended games sparked your interest and you want to try them out by yourself, do not delay any longer; set up an account immediately, and play Riversweeps at home.