River Monster slots give you a once-in-a-lifetime chance to play brand-new games. To learn more about this incredible opportunity, hear us out!
If you are searching for a perfect slot game, don't look anywhere else. In this article, you will learn all about River Monster slot machine games that have just been added to the platform.
Before going into details of those unique new games, let's overview the RiverMonster casino slots in general. That will give you a whole picture and a deep understanding of what to expect from this fascinating platform.
Without further ado, let's jump into the River Monster!
River Monster Slots
River Monster slots catalog combines worldwide popular games on one platform. These are some of the best classic and video slots, promising to give you the most authentic online gaming experience.
When you visit the River Monster casino platform for the first time, you will be fascinated by the variety of games gathered here. You will see numerous well-featured free slots with bonus rounds and more!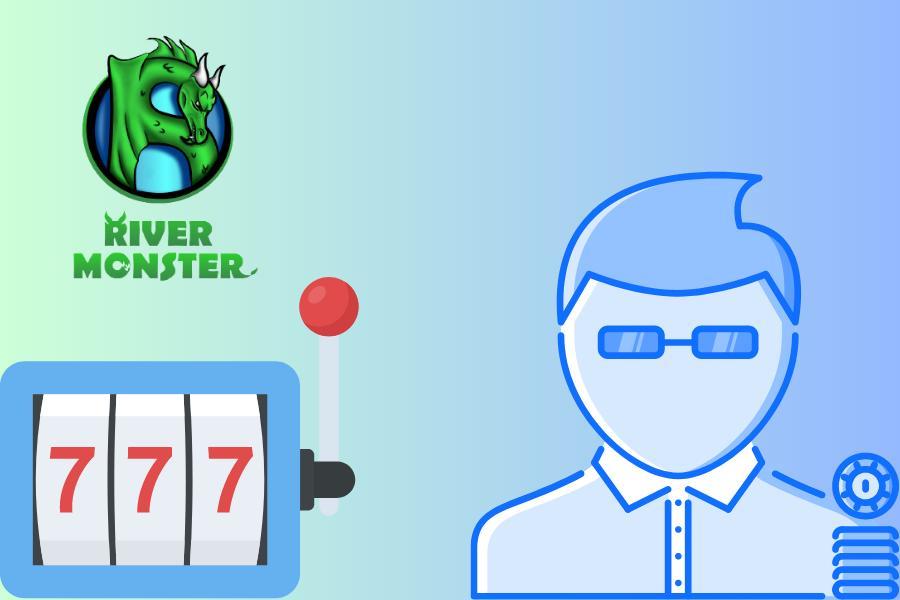 qAS
While playing the River Monster casino slots, you will love beautiful symbolism in every game. The graphics are up-to-date. Each game's visual and sound effects will take you on a journey in space and time. And all you need to do is to sit back and enjoy!
Besides that, every game has its own unique features. They bring you bonuses, high cash prizes, and the best gaming time. So, just try them out and see for yourself!
Now that you know about the general quality of River Monster slot machine games, let's discuss the ones that just got added to this amazing platform!
Top River Monster Slots Games to Play
There are many awesome River Monster slots that you can play on the platform. However, below, you will find the top 7 games that will definitely make your jaw drop.
So, read the reviews, pick your favorite, play, and have fun!
Kirin Link China Town
The first game we discuss is the Kirin Link China Town. as you may have guessed, the slot is inspired by Chinese culture. So, while spinning the reels, you will see some beautifully-featured symbols representing a dragon, teacup, umbrellas, etc.
These River Monster casino slots have a 5x4 grid stacked with colorful icons. There are 50 paylines allowing you to land any of the four jackpots. And with the game's scatter icon, you can also trigger up to 20 free spins bonus.
Kirin Link Easter Bunnies
If you're looking for something different with colorful interior and fluffy characters, then you will love our following River Monster slots called Kirin Link Easter Bunnies.
When entering the game, you will see various types of bunnies on your 5x4 grid when you enter the game. There are 50 active bet lines where you can win any of the 3 different jackpots when playing.
Play the game and enjoy cute little creatures bringing you the highest possible payouts when going wild!
Kirin Link Piggy Gold Coins
The next slot on our list is Kirin Link Piggy Gold Coins. This game is all about gold and high payouts. When playing, you can win any of the 4 jackpots and change your life instantly!
Besides whooping jackpots, you will love the game's unique features too. For example, with fireballs, you are able to activate the kirin link feature or trigger 10 free spins with 3 gold coins!
Kirin Link Merry Christmas
The next game in the River Monster slot machine games line is Kirin Link Merry Christmas. The slot is stacked with colorful characters representing Christmas and the new year. And with the possible high wins, your new life too!
When you enter the game, you will see a 5x4 grid with 50 paylines. When playing, you can trigger the free spins feature. However, the Kirin Link feature is the one you must look out for!
When this bonus feature activates, your layout expands. The snowballs that activated the bonus game stay in their place when appearing. The more snowballs appear, the higher your prize will be!
Kirin Link Mysterious Kingdom
The next one in the River Monster slots new games list is Kirin Link Mysterious Kingdom. The game will take you to a mythical place with a 5x4 grid and unique colorful symbols. As in the previous games, Mysterious Kingdom also has 50 paylines and 4 different jackpot-winning opportunities.
The slot's unique features include kirin link bonus games as well as free spins bonus. With both of them, you are able to land grand jackpots and have an amazing playtime!
Kirin Link Wild Jurassic
If you like pop-culture-inspired games, you will definitely enjoy Kirin Link Wild Jurassic. When playing this unique game, you will see various types of dinosaurs inside and outside the layout. But don't worry. They're here to bring you money!
The 5x4 grid has 40 paylines. This game is one of the penny slots, so that you can bet as little as 0.01 coins per spin. With beautiful interface and betting options, this game is perfect for newbies.
Kirin Link Dragon Dynasty
Finally, here's another Chinese-culture theme for Kirin Link Dragon Dynasty slot. The game is stacked with beautifully-featured symbols and top-winning opportunities.
While spinning the 5x4 grid, you come across colorful icons triggering free spins and kirin link features. So, learn the paytable, look out for unique symbols, play, and win a whooping jackpot on Kirin Link Dragon Dynasty slot!
River Monster Slots: Strategies to Win
If you're an experienced gambler, you probably know that when you play slot machines for real money, there is no general strategy or rule to help you win. The River Monster slots, as well as other legit slots in the market, use Random Number Generators (RNGs). That ensures fairness for you as for the casino.
Even though you can't cheat while playing River Monster slot machine games, there still are some tips and tricks that will help you play effectively. By applying those simple rules to your gaming, you will play more responsibly and give yourself a better playing experience. So, here they are:
Play free online casino games to get used to the gameplay. By registering on a legit online casino platform, you will earn lots of bonuses. They allow you to try various games for free and even win real money with free credits.
Play responsively. You are responsible for your wins and losses when you play at real money casinos. So, never spend more than you can afford to lose.
Make a spending budget. Whenever your losses reach your spending mark, just stop playing. The same goes for the winning. If you land a high jackpot, don't ruin your luck by trying to double it more.
Set your gambling goals and play accordingly. If your playing purpose is having fun, then choose games with low volatility where you can earn frequent wins. And if you want to land jackpots, pick high-volatile games and make the highest bets.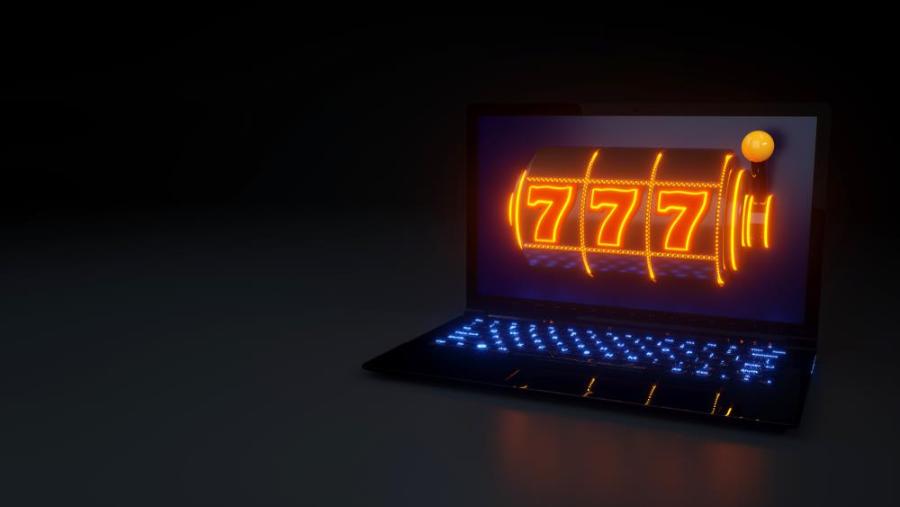 Conclusion
As you can see, those brand-new River Monster casino slots promise exciting gaming and numerous fascinating features. All you need to do to access them is to register on the platform via BitofGold and gather various impressive online casino bonuses along the way.
So, register and enjoy River Monster slots' immersive gameplay!
FAQ
Can I play River Monster online?
Yes. You can play River Monster slot machine games online for real money by registering on the legit online casino.
Or you can also play those extraordinary games from the River Monster android app.
What is the most profitable slot game?
The most profitable games are the ones with the highest possible RTPs and high slot volatility (if you want to land jackpots). So, any game we discussed above would make a perfect start to your gambling journey full of wins!
What apps have River Monster slots machines?
The best app combining all River Monster slot machines is the Rivermonster Android app. To download the application and gain access to all the fantastic games, first, you need to register on a real money online casino, such as BitofGold.
After that, you can download the app, play for real money with the numerous free credits you receive during registration, and enjoy gambling at its best!
Can I play other gaming genres at Rivermonster?
Yes. RiverMonster combines popular casino games from various gambling genres. Alongside slots, there you will find lots of fish table games with immersive gameplay and extremely rich character and weapon catalog.
How Can I Play Rivermonster games?
You need to take a few easy steps to access Rivermonster games. Here they are:
Visit BitofGold online casino and register. During registration, choose Rivermonster as your main gambling platform. After that, you need to make at least a $10 deposit to finalize the registration process.
By going through all the steps above, you will make an account for the platform, gather numerous free credits, and gain access to all unique River Monster slots!